From fiction to reality
09 Sep 2019
"De la fiction est née la réalité. Ne l'oublie jamais."
"It's truth that came from fiction. Always remember that." – Paprika
Here are a few examples.
Melon Cream Soda in Haruhi Suzumiya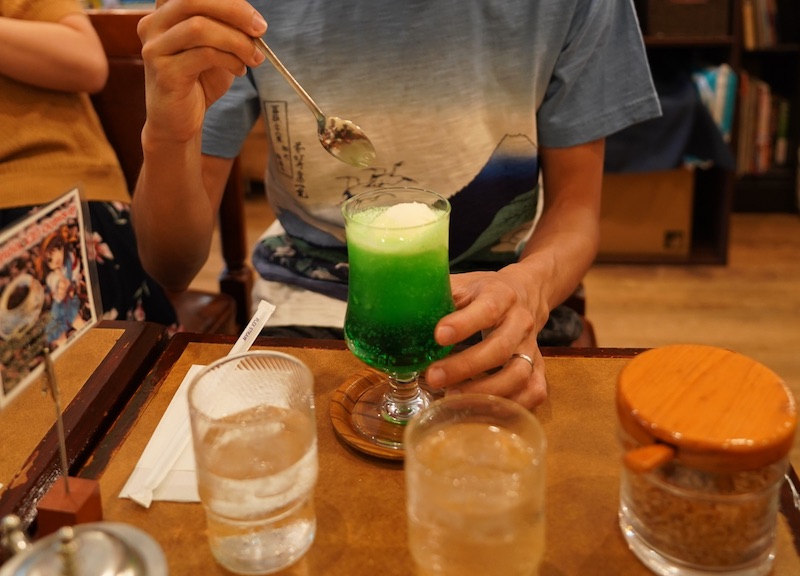 In this recorded talk from Yoshiya Makita et al. from Ritsumeikan University at the research symposium of Anime Expo 2017, we learn that:
The Haruhi Suzumiya series are based on real-life locations in Nishinomiya (halfway between Kobe and Osaka).
Even the café in which Yuki orders a Melon Cream Soda exists in real life (although it has moved from the original location).
The Melon Cream Soda was not originally available there, but presumably due to pressure from fans, it is now part of the menu.
That's the whole point: from fiction it became reality.
See more photos of our Haruhi pilgrimage in Nishinomiya.
Uniforms from Kyoto Kogakuin High School
Back in 2016 when Mangaki received a prize from the Japan Foundation in Paris, the vice-president of Kyoto Manga Museum told us that they were struggling to make manga culture accepted in Japan (not as a subculture). He had such an example of fiction that becomes reality: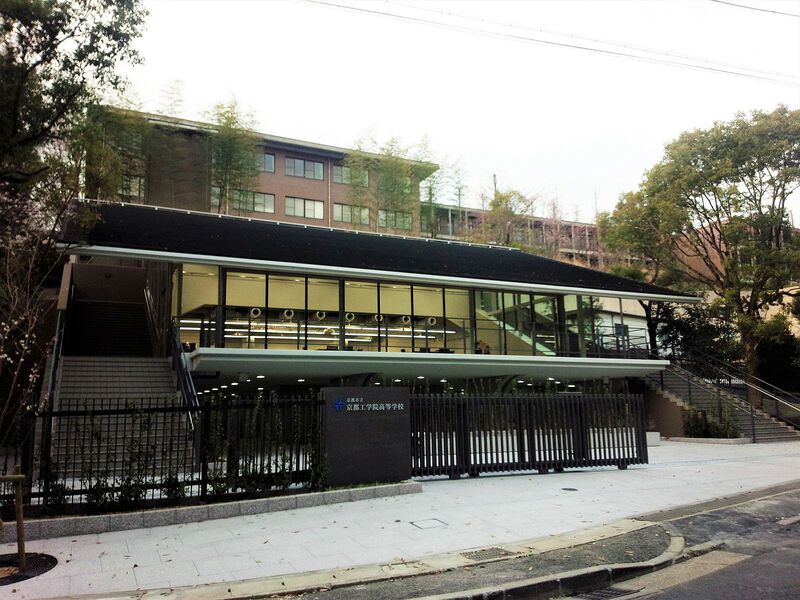 Source: Kyoto Kogakuin High School, Wikipedia
Kyoto Kogakuin High School wanted to increase their girl rate.
They got inspired from a manga called Taihen Yoku Dekimashita (Well Done) and changed their uniforms to match the ones from the manga.
Did it worked? I don't know, but it got covered by many media in Japan.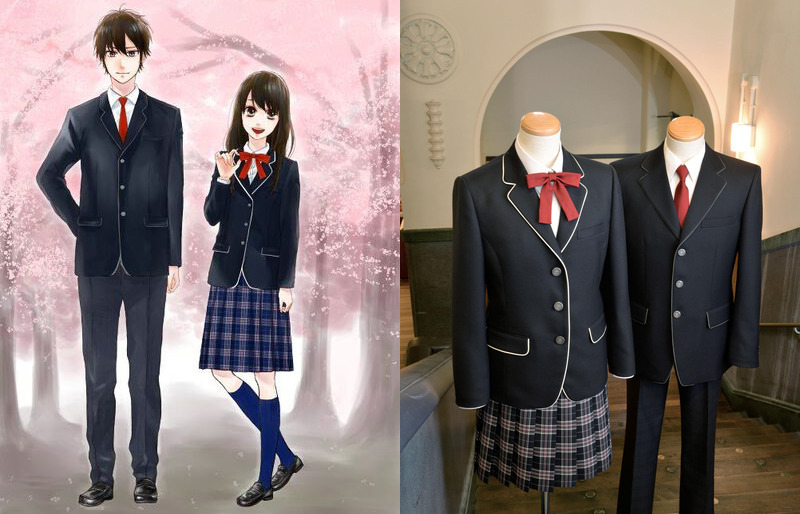 Sources: Pinterest, Japan Times, Japan Info, Kotaku
If you know other examples, let us know in the comments!