Mangaki on Earth (MoE): visualize anime embeddings
23 Aug 2018
So actually in Mangaki, our algorithms allow us to learn a latent representation (also called embedding) of every anime or manga and every user, so that people like anime in their direction.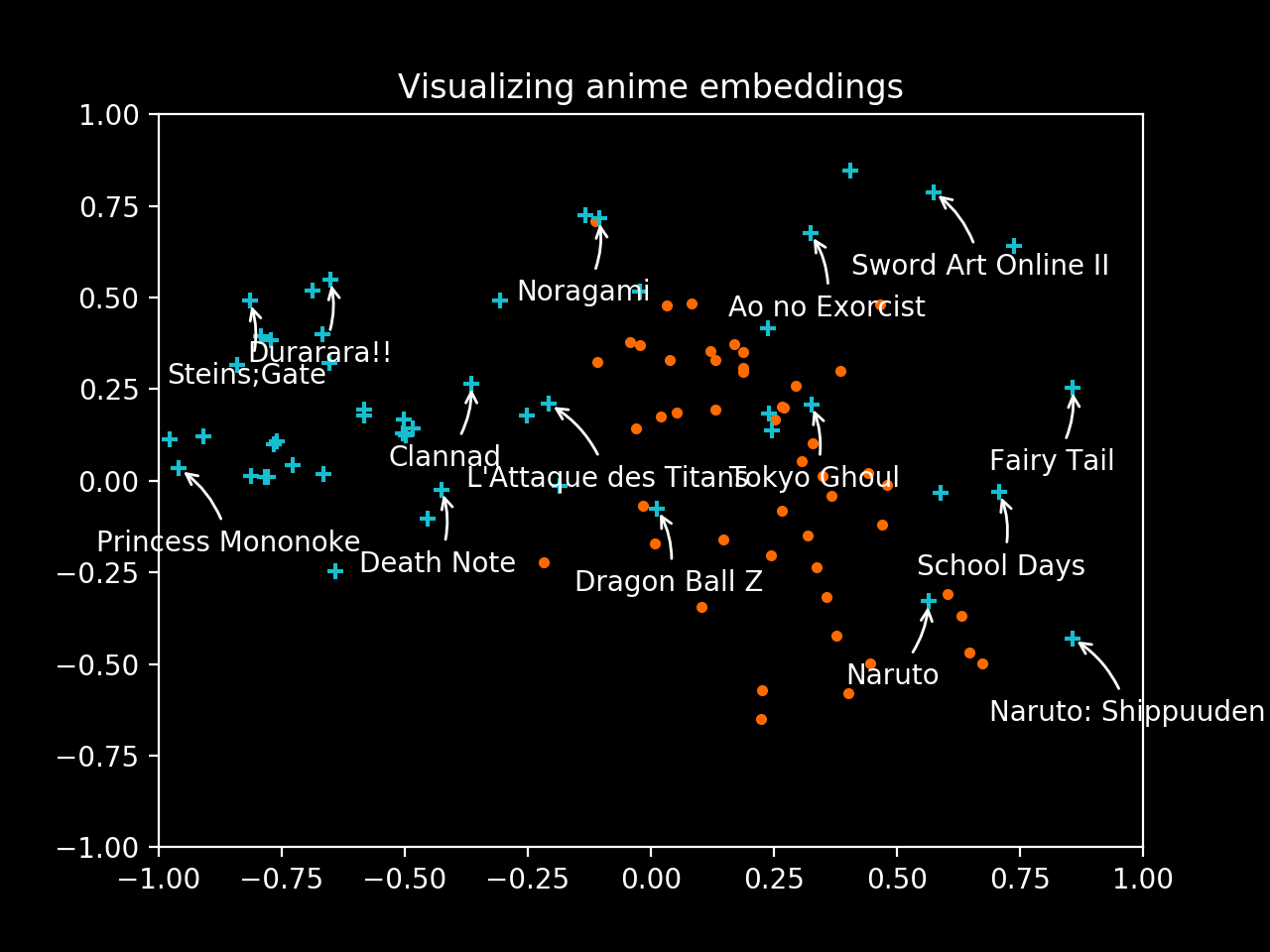 So for example, people who like Steins;Gate and Durarara!! are usually not the same than the ones that like Fairy Tail or Naruto.
Using your ratings, we can find where you are in this map, and provide recommendations to you accordingly.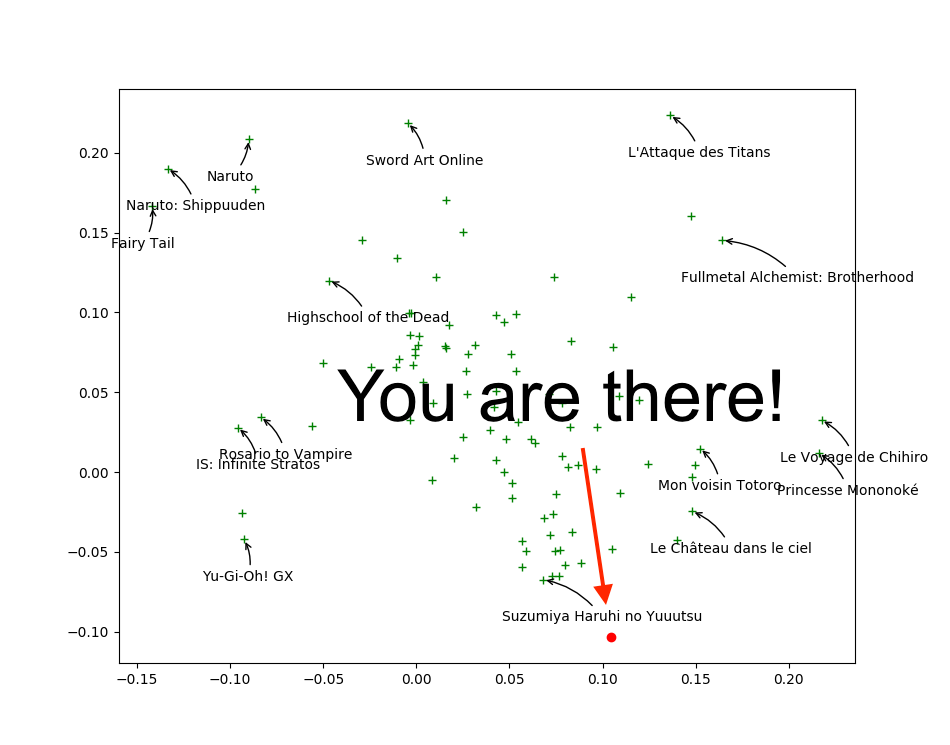 To know more, here are some resources:
And as I was bored, I provided here a t-SNE embedding on France's map. We called it Mangaki on Earth (MoE).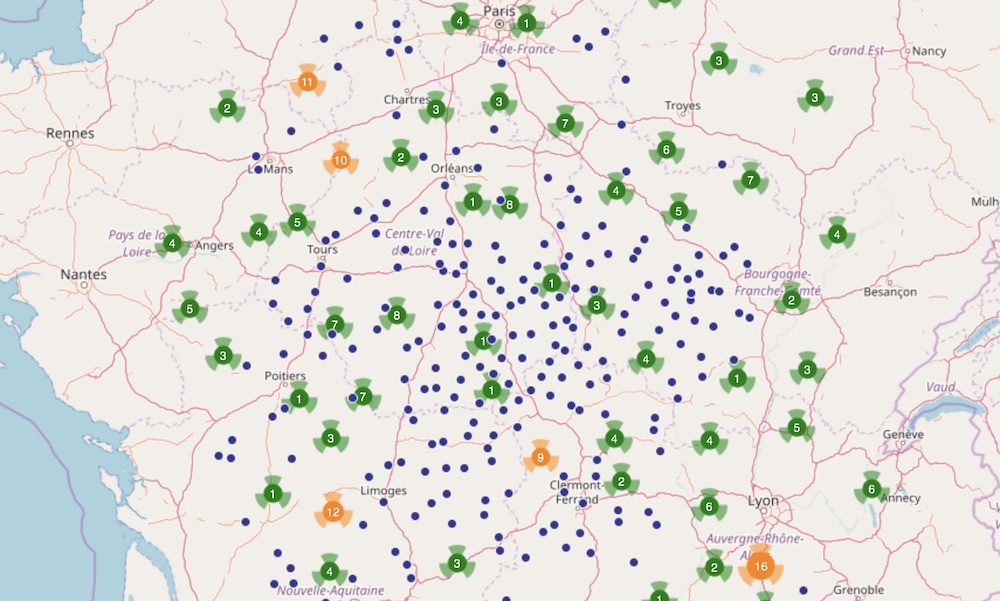 If you want to know where you are on the map, feel free to get in touch!